Statsraad Lehmkuhl is first in class A on the second leg of the Tall Ships Races.
- «It was a challenging leg and we are extremely happy and proud of the achievement by the crew and our trainees!", says captain Joachim Hiorth on the phone from the Netherlands. In total 60 ships joined the Tall Ships Races this year from Stavanger to Harlingen.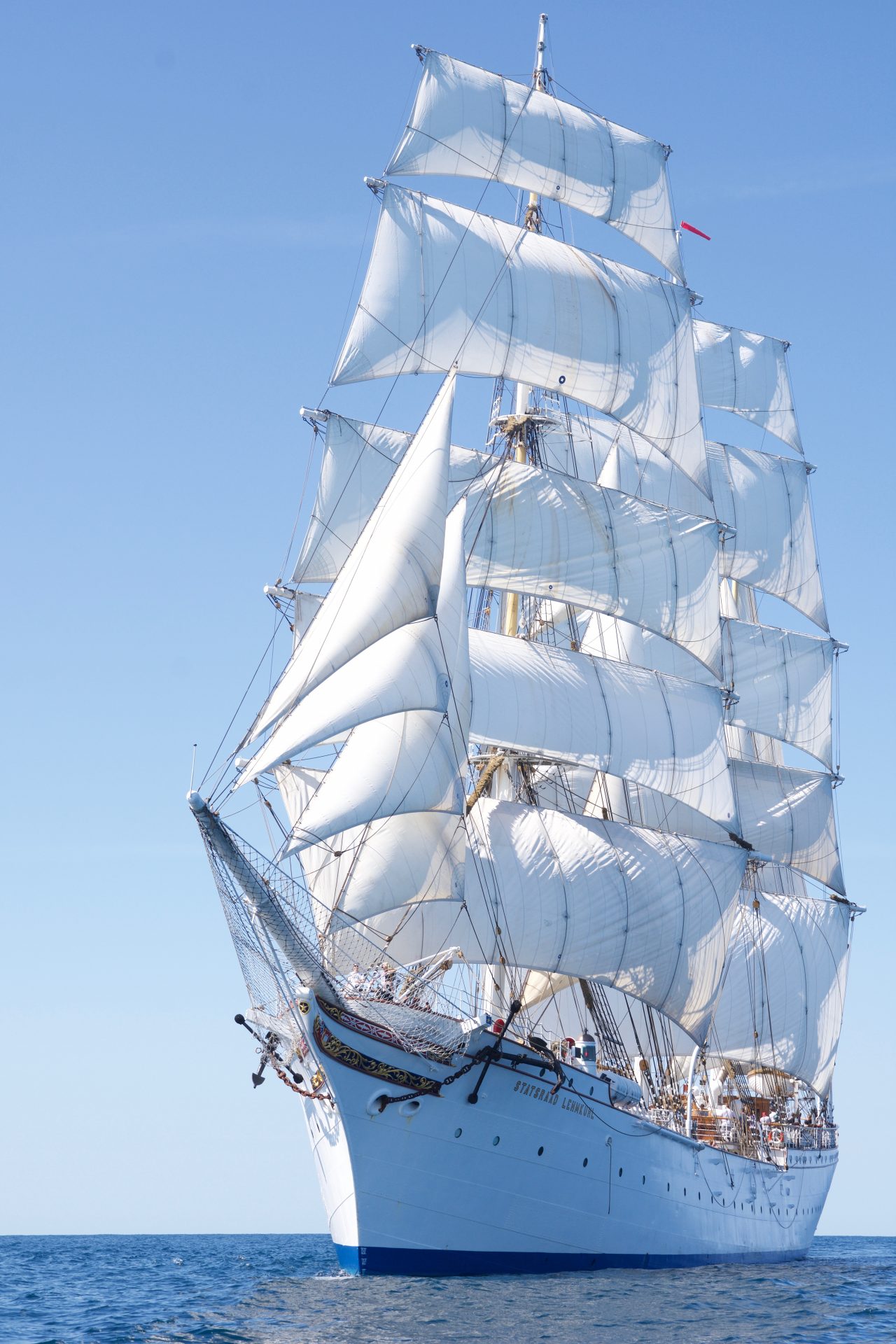 Thrilling start
Statsraad Lehmkuhl competed in class A, which is for the biggest Tall Ships, but the start from Stavanger was challenging.
– «We had to be flexible. Just a few minutes before the race start, we got a notice that we had to wait for a trainee who was delayed», says Hiorth.
With assistance from the coast guard the trainee was brought on bord just in time, but as a result Statsraad Lehmkuhl was one of the last ships crossing the startline in Stavanger.
Catched up with the fleet
Despite the challenging start and demanding wind conditions, Statsraad Lehmkuhl managed to catch up with the fleet. During the night the wind mounted which is an advantage for the bigger ships and just after a few hours the crew could state that most of the rivals where behind them.
– «We had little time to sleep during the night, but there were fantastic sailing conditions with a fresh breeze with speeds which made us sail up to 12 knots. When we reached MIR and Fryderyk Chopin, we could sense the victory approaching. It was a thrilling competition, but we sailed past them at the end, says the captain.
Medical assistance for the rival
Statsraad Lehmkuhl had to assist the ship Urania with medical personell while the race tok place. The crew lowered the MOB boat and transported our doctor to the other ship. After a short visit at the Urania they returend to our ship.
– "We are looking forward to celebrate the achievement with the crewparade and the prize giving ceremony in Harlingen", says Hiorth.
Haakon Vatle, general mananager for the foundation Statsraad Lehmkuhl is filled with enthusiasm.
– " This is an incredible performance by our ship, the captain Jens Joachim Hiorth and his crew and our 130 unexperienced trainees. This confirms the position of Statsraad Lehmkuhl being one of the fastest and well runned sailingships among the international fleet", he says.
This are the final results;
1. Statsraad Lehmkuhl
2. Sørlandet
3. Mir (RUS)
We also received the price for most international crew with 17 nations on board.
In 2019 we will visit the following ports during the Tall Ships Races: Aalborg (DK) – Fredrikstad – Bergen – Aarhus (DK). Vatle tells that Statsraad Lehmkuhl will join all the races next year when Bergen is one of the host ports.
– "There is allready big interest for our voyages for 2019 and of course we aim for the topp next year as well!" , says Vatle.
Tickets for Tall Ships Races 2019 here! Early bird-price before 3rd september!
Foto: Jesper Rosenmai, Statsraad Lehmkuhl
"We had little time to sleep during the night, but there were fantastic sailing conditions with a fresh breeze with speeds up to 12 knots "

Jens Joachim Hiorth, captain on board the Statsraad Lehmkuhl