FAQ
Frequently asked questions
Sailing on board the Statsraad Lehmkuhl is a wonderful, unique and awe-inspiring experience and you become an active participant in all of the work on board. We have more than one hundred years of experience in teaching all of the skills needed. You will participate in setting sail, steering the ship and climbing the rigging - if you want to. But did you buy a ticket and now you have 1852 questions?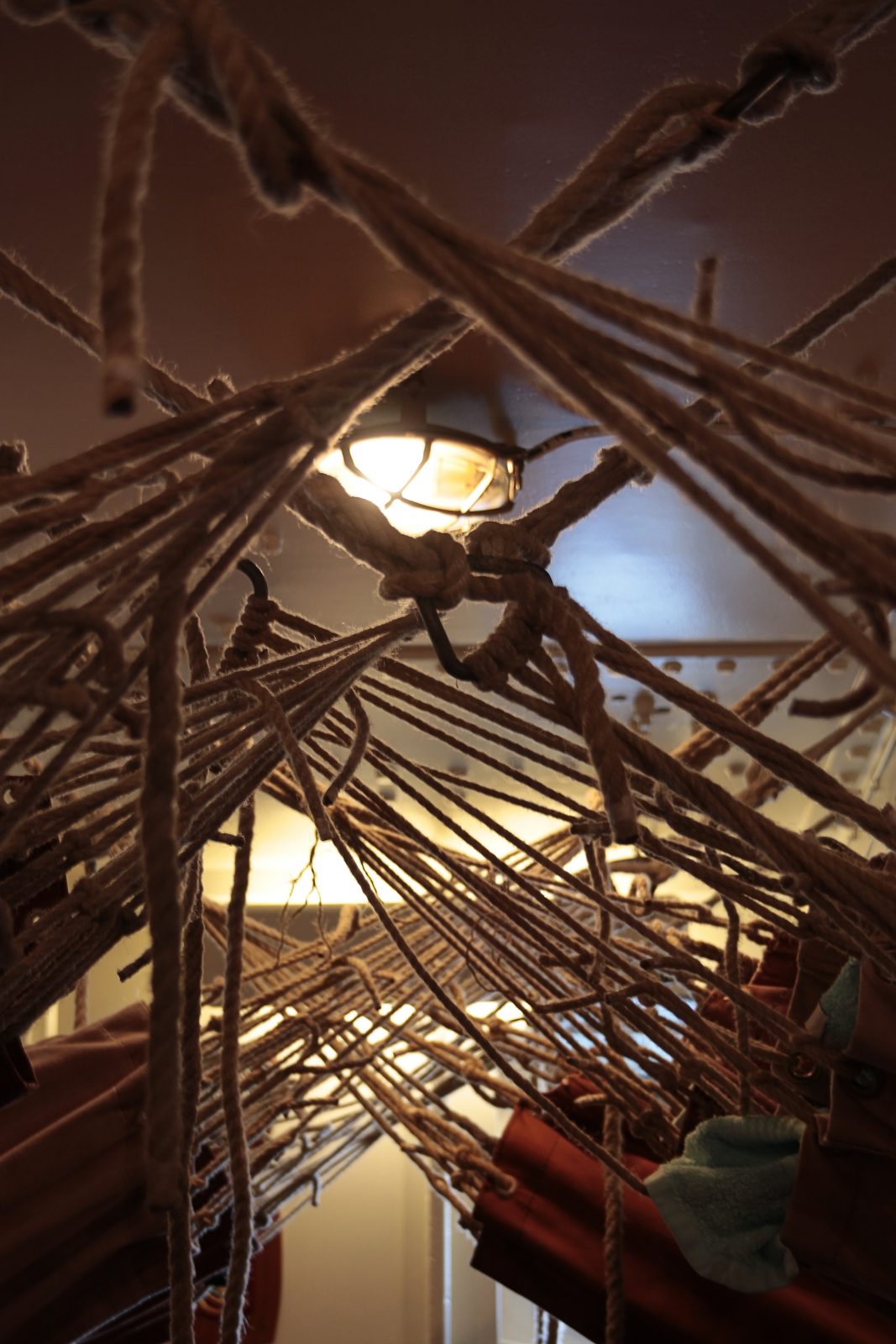 Do I need sailing experience to participate?
No previous experience needed. Our professional crew will guide you through all tasks and give you the training you need to be able to enter the rigging. The scope of the training will depended on the length of the voyage and the weather conditions. You will be asked to be an active participant at the daily routines on board the ship.
What is included?
First and foremost an unforgettable voyage on board the world most beautiful ship, in addition you will get three meals daily and a nights snack if needed. Coffee and tea is available at all times. All included.
Can I book a bunk?
Sleep like a true sailor in hammocks below deck but bring your own sleeping bag.
The ship is over a hundred years old and we invest a lot of time and resources to restore and preserve her as authentically as possible, that is one of the reasons why all trainees sleep in hammocks. We do not offer private cabins, but you will find all of the modern facilities you require on board. Although the accommodation is very basic, you will experience that hammocks are very practical and quite comfortable, especially when the ship is at sea. You will also be assigned a locker with keys and a chest for your personal belongings. Keeping them in the lockers and chests at all times helps to keep the accommodations orderly and your belongings secured when the ship is moving. There is limited space on board and therefore we strongly recommend that you pack your things in soft luggage or bags than can easily be stowed away during the voyage. Please avoid bringing large and bulky suitcases.
What is the difference between a Trainee and an ordinary passenger?
For a trainee sail training will be offered on all voyages. The extent of the training will depend on the duration of your stay and will also be influenced by weather conditions.
When you join one of our voyages you will be enrolled in the daily routines of the crew and are expected to play an active role on board. You do not need to have any prior knowledge of sailing or previous experience from tall ships, you will be instructed and guided by our professional crew. In addition, we aim to offer an introduction to the following subjects:
•The ship's history, including a tour of the ship in the areas that are normally for crew only.
Knowledge of the names of the ship's rigging, sails and lines, which is a necessary part of being able to participate in manoeuvres and sail handling.
Nautical terms and sailing theory
Basic knowledge of knots
Shanty singing traditions
An introduction to navigation
Is it a cruise?
All trainees will be a part of the crew and treated equally. We expect you to get up and out of bed when your watch group is on duty also for security reasons so we can make sure that everyone is feeling fine. When your on your time of you can have rest, play cards, read a book, relax or spend time with your new friends.You will get basic introduction to sailing, sail theory and nautical terms. There are no ordinary passengers on board when sailing on longer voyages.  If you are interested in a cruise you can join one of our popular fjord cruises in May and June in Bergen.
What is a watch?
Trainees are divided into three watch groups who get their training according to their watch.
Blue 8-12/20-24
Red 12-4/24-04
White 04-08/16-20
When you are on watch you can get assigned to one of those physical task: Man the helm, look out and man over board watch and fire watch. Those who are not on any duty will be guided by the watch leader and set sails or get other training. If you have a particular wish for the watch please let us know on beforehand. Every watch has a distinctive characteristic.
Do I have to enter the rig and climb aloft?
Enter the rig is voluntary, but definitely a favourite experience for many trainees.
Is there any Wi-Fi on board?
Did pirates have Wi-Fi? you landlubber!